RICHARD NATOW
President and Founder
RNatow@prestigegroup.com
610.902.3939 ext. 111
610.348.7400 Cell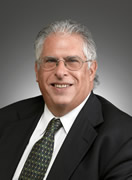 Richard Natow is true to the entrepreneurial spirit!  Richard began his business career when, as a young man he was an owner of an advertising and marketing company.  He entered the real estate business selling residential homes. He quickly developed a niche of selling land to builders and developers and then marketing the new home developments. He consistently was the top listing agent and selling agent for the region's largest real estate company.  
Richard also understands the benefits of diversification. He began to sell as well as purchase commercial investment properties. He also became involved with development opportunities. 
In 1987 Richard realized his dream and formed The Prestige Group. Richards real estate background, including sales, marketing, investment properties, as well as involvement in building and development gives him an understanding of the entire scope of the real estate industry.
Richard has been the recipient of numerous marketing awards by the Chester/Delaware Counties Home Builders Association. He has also been honored to be a judge for other regional Home Builder Associations. 
Richard has an uncanny intuition for knowing what's ahead for the industry.  His remarkable insight into people and "the art of the deal" are the key to the success of Prestige Group and our clients. 
An open door policy with management, sales and administration allows for a collaboration of ideas and problem solving techniques.
In the spirit of giving back, Richard supports various non-profit groups with his time and expertise for their building projects.

BOB COHEN 
Executive Vice President & Director of the Consulting Division
BCohen@prestigegroup.com
610.902.3939 ext. 120
610.299.9091 cell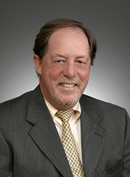 Prior to Bob's appointment to Director of Consulting, he spent 10 years as Senior VP of the Commercial Brokerage Division.  Under his guidance and direction 185 transactions settled and $350+ million in gross sales revenues were generated.
Bob, a licensed Real Estate Broker has a vast real estate background with extensive experience in negotiations, acquisition of all investment classes, financing, management, as well as substantial ownership.
The combination of the attributes described above over a 35 year career has allowed Bob to concentrate on ALL aspects of the broad based real estate business.  The result makes him uniquely qualified to direct the directions of our consulting division.
A consummate professional, Bob is a leader in the consulting field.  His tenacity and dedication to helping his clients has always been his number one goal!              

VIC KAPLAN, Vice-President
Multi-family/Investment Specialist
VKaplan@prestigegroup.com
610.902.3939 ext 121
267.307.7805 Cell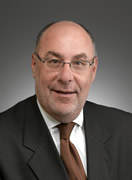 Vic Kaplan brings a vast knowledge and experience of sales and marketing to his position as Vice President specializing in multi-family sales.  Vic is recognized as an expert in the field and enjoys the highest level of respect from his colleagues and clients.
Vic has consistently been a top producer at Prestige Group. He has been responsible for selling many multi-family portfolios as well as individual buildings for owner operators, corporations and institutional investors alike.
Prior to real estate Vic led a successful business, sales and marketing career as a manufacturers representative. He was a top producer representing international corporations like Apple Computer, Sharp Electronics, Samsung Electronics and Sanyo Electronics.
Vic is also a real estate investor. He has applied his sales, marketing and investment expertise successfully in the commercial real estate industry.
Vic has the determination, discipline and diligence to drive a deal home! His focus on excellence and expert negotiating skills encourage his clients to rely on him for a successful real estate transaction. Vic has focused attention to the individual deal. 
Vic received a Bachelor of Science from Philadelphia University. He spends his personal time volunteering for Crohns and Colitis Charities as well as enjoying photography.
Vic holds real estate licenses in both New Jersey and Pennsylvania and is ready to assist buyers and sellers with their real estate investment needs.  
ARTHUR DEUSSING
Executive Vice President
Warehouse/Industrial/Flex Specialist
ADeussing@prestigegroup.com
610.902.3939 ext. 103
609.458.3188 Cell
In 2003, Arthur entered the commercial real estate industry with a national brokerage firm, winning several awards for his achievements; including "Rookie of the Year" for most square footage leased and sold as well as "Most Improved Salesperson" for largest dollar increase in production year after year.
Arthur's previous experience includes a background in financial advisory services with Morgan Stanley, where he was the recipient of the National Sales Director Award for superior performance as a financial advisor.  
Arthur joined Prestige Group in 2006 and specializes in sales and leasing of industrial, flex and commercial properties in the Philadelphia Metropolitan region.  Licensed in both New Jersey and Pennsylvania, Arthur provides a full range of services to real estate users, owners and investors He excels at understanding clients' unique business needs and offering customized real estate solutions.
Arthur holds a Bachelor of Arts from Rutgers University and is a member of many professional real estate affiliates.
JON MIRSKY, Vice President
Multi-family/Investment Specialist
JMirsky@prestigegroup.com
610.902.3939 ext. 118
610.212.8344 Cell

Jon Mirsky, a lifelong resident of the suburban Philadelphia area, comes to Prestige Group with a solid background in commercial real estate.  As Director of Real Estate for a national retailer, Jon was an integral part in their nationwide expansion over a 10 year period.  He later became Director of Regional Operations for a 20+ property portfolio in Center City Philadelphia.
Jon brings a consistent positive attitude with an honest and straightforward approach to every deal.  His negotiating skills and attention to detail prove invaluable to all parties in a transaction.
Jon's areas of concentration are multi-family and commercial properties. 
Keeping it local, Jon holds a Bachelor of Arts in Communications from Temple University.
Jon's professionalism is enhanced by his warm, approachable style. He is committed to his clients' goals and believes relationships are the key to his success.
JIM BARANELLO
Vice-President
JBaranello@prestigegroup.com
610.902.3939 ext 106
484.995.6114  Cell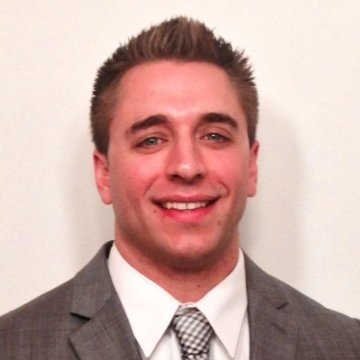 Jim Baranello concentrates his efforts in the senior housing & healthcare sector as well as the multi-family field of commercial real estate.  Jim received his Pennsylvania Real Estate License in 2013 and is a member of Suburban West Realtors Association. He has since earned many notable assignments. Jim is committed to serving his clients unique needs by advising them in the acquisition, disposition and development of their real estate assets.
Jim holds a Bachelor of Science in Sports Business Management from Immaculata University. During his studies he played for Immaculata's lacrosse team where he was the team captain for four years.  He brings this same determination and drive to his professional life.
JOE SHALLOW
Vice-President
JShallow@prestigegroup.com
610.902.3939 ext 123
610.701.1133 Cell                    
Joe specializes in the complex field of sales and marketing of senior housing and healthcare properties. He also focuses on the multi-family market in the Philadelphia region with a primary focus on West Philadelphia and the western suburbs.
Joe is committed to building lasting relationships of value with his clients.
A native of the Main Line of Philadelphia, Joe attended Cabrini College where he earned a Bachelor of Science in Business and a minor in Marketing.
He was a starter on Cabrini's highly ranked lacrosse team.Joe has been a guest lecturer at the college level.
He spends his personal time doing many philanthropic activities as well as coaching a local club lacrosse team.
Joe has earned the coveted and highly respected rank of Eagle Scout. He brings the same attributes needed to become an Eagle Scout; discipline, integrity, hard work, intelligence, to his real estate career. .
CLINTON McCARTNEY
Investment Sales Associate
cmccartney@prestigegroup.com
610.902.3939 ext 105
267.273.4561 Cell                  
Clinton concentrates his efforts on the sales and marketing of multi-family and investment properties. His primary focus is the western suburbs of Philadelphia.

Clinton has extensive property management as well as building maintenance experience. This experience is invaluable to his ability to help his clients identify properties that fit their investment criteria.

A native of Philadelphia, Clinton is a lifelong learner. He has completed many courses related to property management and administration. He is currently completing courses to earn the distinguished "Real Property Administrator" designation.

Clinton is a highly motivated and detail oriented commercial real estate professional dedicated to providing excellence to his clients.s new to the commercial real estate industry.
JOHN PATRICK
Investment Sales Associate
JPatrick@prestigegroup.com
610.902.3939 ext 122
215.450.4206 Cell                  
John specializes in sales and marketing of multi-family and investment properties in the Philadelphia region.
John brings ten years of property management and ownership experience with him to Prestige Group. In addition, he has extensive experience in finance and insurance.
John's varied background is an asset to his clients. He is able to analyze and assess the viability of an investment property based on the broad view of the project: income and expense statements, condition of the property, location as well as clients goals and objectives.
John attended Davidson College. The baccalaureate degree from Davidson provides an in-depth liberal arts background among a broad spectrum of studies. John is a member of various professional insurance associations, the National Ethics Association as well as being a volunteer fireman and volunteer in the Big Brother/Big Sister organization.
John is committed to building lasting relationships of value with his clients.
BRIAN DONNELLY
Analyst and Sales Team Support
BDonnelly@prestigegroup.com
610.902.3939 ext 122
484.682.7577 Cell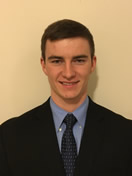 Brian is new to the commercial real estate industry.
He supports the sales team at Prestige Group with detailed research, analysis and assessment of business opportunities and client management and retention.
Local to the Philadelphia area, Brian is earning his Bachelor of Arts from Temple University.
Brian is a crucial member of the Prestige Group sales team.
SHELBY SIMMONS
Vice President of Operations
SSimmons@prestigegroup.com
610.902.3939 ext. 110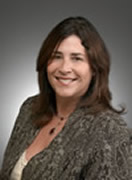 Shelby Simmons is responsible for overall team coordination. She directs the marketing efforts, manages the administrative and settlement coordination departments to keep transactions on track as well as being responsible for the financial administration of Prestige Group.
With the unique perspective of having extensive corporate sales experience and being an experienced licensed real estate agent as well as having a Bachelor of Arts degree in Communications with concentration in advertising; Shelby's well rounded experience is advantageous to fulfilling our clients' goals of completing a successful transaction.
In over 20 years at Prestige Group, Shelby has been involved in all facets of managing, marketing and coordination of projects.  From sales, long range planning, marketing, advertising and human resources, Shelby's goal is to provide our clients with personalized service and goal oriented solutions.
Shelby's personal passions lay in the sports and charity worlds. She is an avid horsewoman and competes in local horseshows.  Shelby has been involved with various community service programs for many years.  She is responsible for running an annual Martin Luther King Day of Service project which has benefitted thousands.
DEBBY WEINSTEIN
Settlement Coordinator
DWeinstein@prestigegroup.com
610.902.3939 ext. 104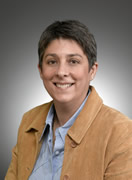 Debby Weinstein's legal background is a crucial component in her role as Settlement Coordinator.  Knowledge of the complex issues involved with property settlements is critical in the navigation of a successful transaction.  Disciplined, determined and highly organized, Debby possesses the necessary skills to effectively manage the settlement process.
Thoughtful and concerned, Debby is involved in several community projects.

Francine Brodeur-Pace
Administrative Assistant
Francine@prestigegroup.com
610.902.3939 ext.100
Francine has the challenging job of balancing administrative duties as well as being at the center of it all. Creativity, organizational skills, real estate experience and a solid marketing and design background help Francine to efficiently handle the variety of duties she encounters on a daily basis.